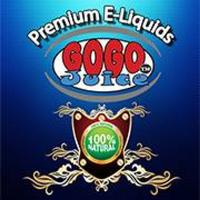 GoGo Juice Vape Liquids
Not Available
Removed
from the App Store
GoGo Juice Vape Liquids Description
E-Vapor8 is the Uk's Leading Tobacco Replacement, Electronic Cigarette. Availible to buy at your local convenience Store or Online fashionable Electronic Cigarette, At affordable prices. From every local convenience Store.. E-Vapor8 - Our Vision
People – Be an inspiring, fun and rewarding place to work.

Customers – Engage with all our customers' desires and needs by providing premium, style and quality through our product portfolio and customer service.

Trade Partners – Deliver sustainable; trade margins, premium quality and first-class service.

Suppliers – Maintain a proactive collaborative and communicative relationship with suppliers to promote trust and energise sales and innovation.

Associates – Create and maintain a commercial environment where our associates are proud of their connection to E-Vapor8.

Stakeholders – Operate responsibly in everything we do to give all our stakeholders the confidence to promote E-Vapor8 to their extended network.

Collaborative - Operate within local and international laws to drive appropriate collaboration within all E-Cigarette and E-Vapour industry stakeholders in order to create a responsible, sustainable and profitable operating environment.

Our Values (Welcome to the E-Vapor8 family)
Style – Constantly push boundaries on product packaging and design to raise the premium offering within the E-Vapour world.

Quality – Why accept less! We don't and we don't expect you to do so either.

Value – Is what we expect and offer across our portfolio whatever the price!

Entrepreneurial (Innovate, Create, Enjoy) - What's the next big thing? How can we develop the idea? Enjoy the journey!

Commercial - Promote consumer, customer, environmental and financial thinking in our strategic behaviour.

Pride - In everything we do behave and act in such a way that we will be proud with our outcome no matter the achievement. Have integrity in everything we do!

Responsible – We aim to operate responsibly within local and international laws at all times. As this is one of our key values the following applies to all E-Vapor8 and GoGo Juice products;

E-Vapor8 products (including GoGo Juice) are not available to anyone under 18 years of age, or the minimum age for your country if locally higher than 18 years of age for E-Vapour products.

E-Vapor8 products (Including GoGo Juice) are an alternative to smoking tobacco products.

E-Vapor8 products (Including GoGo Juice) are not to be used as a form of nicotine replacement therapy.

E-Vapor8 products (Including GoGo Juice) should not be used by persons who have sensitivity to nicotine.

E-Vapor8 products (Including GoGo Juice) are not recommended for use by pregnant or breast feeding women.

E-Vapor8 products (Including GoGo Juice) are not recommended for people with a heart or lung condition.
This App has Push Notification enabled which allows you to view App messages sent directly from the business straight to your lock screen; Push Notification feature must be enabled for this to work. App contains Integrated Facebook/Twitter feeds.

App contains a Geo-Fencing feature which requires location from the App for it to work.
GoGo Juice Vape Liquids 1.0 Update