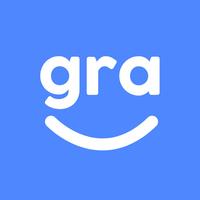 Gratify
Free Get
Gratify Description
Gratify is designed to act as a companion, with a community of helpful and kind people aiming to help you keep on keeping on.

Track your daily mood and wellness with beautiful graphs and delightful elements. Whether you're feeling down or better, use Gratify to keep a log, which you can add to your device calendar too. Create personal notes, aimed to make broadcasting your thoughts that much easier, with the added option to share them to the community or to your friends and family. If you're feeling down, vent your frustration to the community, and if you're feeling better, be kind and encourage others to get them through the tough times.

Gratify proactively displays local hospitals, medical clinics, and activities to take part in, all based on your location. A route can also be created from you to the chosen venue, with contact options present if you'd rather get in touch with them and find out more first.

You can also seek professional help and assistance directly from within Gratify, and maybe even take a minute out of your day to be more mindful and concentrate on your breathing to improve your health and reduce your anxiety.

Don't suffer in silence, reach out.
Gratify 1.2 Update
This update bring a fresh coat of paint with it. Here's what's new:
- New logo
- New colour scheme
- Minor UI adjustments
- Added haptic feedback
- Added support for the iPhone X/XS/XR
- Fixed issue where the app wasn't able to load pictures for the 'cute pictures' section
- Other minor bug fixes
I hope you enjoy using Gratify!
More