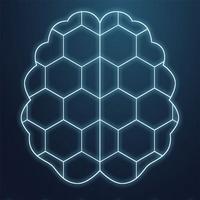 Great Minds - Think Alike
Free Get
Screenshots for iPhone
More Screenshots for iPad
Great Minds - Think Alike Description
Great Minds is a collaborative and competitive game which requires all players to think alike. Each round of the game is a multiple-choice question. The question could be a word, a phrase, or a sentence. At least 4 options which best describe the given question are given. For example:

Question: Apple

Option A: Newton
Option B: Pineapple
Option C: iPhone
Option D: Adam

Each player chooses an option which could be the most popular among the other players or makes the most sense to himself or herself. There is no right or wrong answer. The selected options are revealed after all players have made their choice. The point system is based on the selected game mode, Competitive or Collaborative.

The essence of Great Minds is not about scoring. It is about having fun discussing the reason of different choices after each round. Although Great Minds is online multi-player game, it is recommended that all players sit and play the game together. The game is best played when you are traveling with your partner or having a family/friend gathering. Great Minds is the test to see how much you and the other players think alike.

There are two game modes in Great Minds:

Competitive

Each player takes turn to be the key player.
The other players guess the key player's answer.
The player with correct guess is awarded 1 point.
The key player is not awarded any point in that round.
Game ends when any player reaches 10 points first.
Collaborative

Main objective of the game is to gain team score.
Team score is gained when all players choose the same answer.
Individual score is also granted based on popularity of the chosen answer.
The more players choose an answer, the more points are given for that answer.
Game ends when 10 questions are answered.
Great Minds - Think Alike 1.2 Update
- Added award screen at the end of the game.
- Added more instructions throughout the game.
- Improved invitation flow.
- 220 questions in total.
More