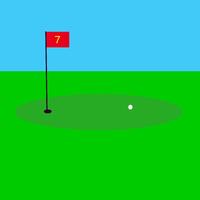 Green Reader
$0.99
Green Reader Description
Green Reader is a training tool to help enable golfers to read greens.
Given the speed and slope of the green, Green Reader will calculate the line of the putt, and provide an aiming target.
Green Reader can also measure the slope of a green. By using this feature when practicing, golfers can familiarize themselves with how different slopes feel when walking on a green.
Green Reader can evaluate putts on simple greens with a single slope, or on more complicated greens with multiple slopes.
Green Reader 1.2 Update
Enter length of putt on main screen with keyboard. (For faster entry)
Ability to toggle color of text (for legibility in different lighting conditions.)
Use of digital crown on Apple Watch to input distances and slopes. (Must update to watchOS 2.0 or later.)
More