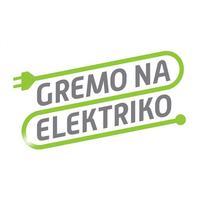 GremoNaElektriko
Free Get
GremoNaElektriko Description
Slovenian description:

Aplikacija GremoNaElektriko (na kratko Polnilnice) omogoča uporabnikom električnih vozil iskanje in uporabljanje električnih polnilnic, ki so vključene v sitem za upravljanje polnilnic Gremo na elektriko. Za vsako polnilno postajo so na voljo izdatne podrobnosti o polnilnici, na primer lokacija, delovni čas, podprte vtičnice idr., pa tudi navigacija do izbrane polnilnice.
Uporabniki električnih vozil lahko z aplikacijo in funkcijo začni/ustavi tudi spremljajo polnjenje vozila.


English description:

The application GremoNaElektriko (in short Polnilnice) enables users of electric vehicles to search for and take advantage of electric charging stations. Every charging station provides detailed information such as the location, operating hours, sockets that are supported etc. The application also navigates you to the selected charging station.
Users of electric cars and other electric vehicles can control when the charging starts/stops and track the charging of their vehicles in real time.
GremoNaElektriko 1.10 Update
Eliminate minor errors
More