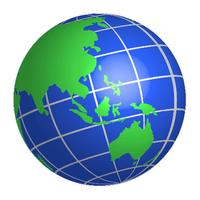 Gridder - Coordinate Converter
Not Available
Removed
from the App Store
Gridder - Coordinate Converter Description
Gridder Coordinate Conversion Software

GRIDDER is a utility for conversion of geographical coordinates between a range of projections and datums. A range of Victorian Map products are also included for conversion to and from.
Gridder supports the following map projections and datums. The Input and Output sections of Gridder support a subset of the complete set of maps and datums.

Maps
AMG
MGA
GEO-dms
GEO-dmd
GEO-dec
Grid Ref
1:25000
1:100000
1:250000
VICMAP
ES-Map
VicRoads
Melways

Datum
AGD66
AGD84
GDA94
WGS84

The premium features of live location, address geocoding and map display add to the functionality of Gridder.

Live My Location constantly updates the Input position, the converted Output, any matching street addresses and moves the map display to the coordinate.

The Address output searches the online geo-coded street address database to display the address details of the converted output location.

The Map display places a marker on the map from the Output location and moves the map to that position.
Gridder - Coordinate Converter 1.1 Update
This update is signed with Apple's latest signing certificate. No new features are included.
More