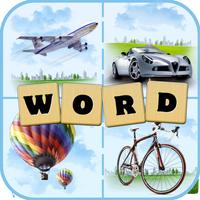 Guess word from 4 pics
Free Get
Guess word from 4 pics Description
Guess word from 4 pics is an interesting puzzle game where you are shown 4 pics and you have to guess 1 word that is common to all the four of them OR you have to guess that one word that connects the 4 pics in some way or the other.

SUPER PUZZLE GAME

Not only you enjoy guessing all the words, but during the course of play you might actually end up improving your vocabulary

GUESS THEM ALL

This is just the first version of the game. Can you guess them all. Stay tuned for more updates coming soon.
Guess word from 4 pics 2.0 Update