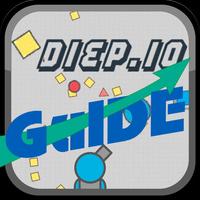 Guide for Diep.io - Tank War Strategies and Tips
Free Get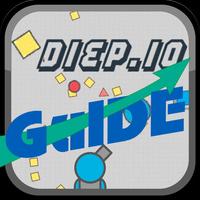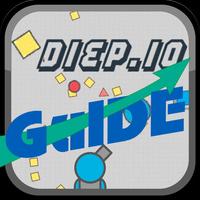 Guide for Diep.io - Tank War Strategies and Tips
Free
Screenshots for iPhone
More Screenshots for iPad
Guide for Diep.io - Tank War Strategies and Tips Description
The # 1 Guide for Diep.io now available for iOS and free! Diep.io (also known as Tank.io) is the online fashion game, you can compete with players around the world and become the best tank of all thanks to our tricks.

Diep.io is a highly addictive multiplayer shooting video game similar to Slither.io, Agar.io and Wings.io. In the game, you control a tank that needs to destroy other players, while evolving the character and plan strategies. You can shoot with the left mouse button, which you should do often -- you have to shoot square, triangle, and pentagonal obstacles to farm up EXP to level up.

With each level up to 30, you get a stat point. Each stat point is precious and will vastly change the way you play, as will class changes. Players can change their class the first time at level 15, and will be able to do so again at a later levels.

What makes Diep.io unique is that each time you play is different depending on the stats and class(es) you choose. If you pump stat points into Movement Speed, you'll be significantly faster than tanks that have not. If you put points into Bullet Penetration, your shots will be able to go through more obstacles, other tanks, and bullets at a time. Each stat brings its own benefits.

Our app pretends to be the reference guide for Diep.io, including all the information that you will ever need to master the game. You will find the best way to control your tank and upgrade it while destroying the others and growing faster than anyone. You will learn how to avoid and escape the greatest players and survive long enough to become the best tank of the game.

Thanks to these guidelines to control your tank, you will choose the right moment to move, shoot and dodge other players, preventing reach you and getting to the top of the standings.

Contents:
* Polygons
* Tiers and Levels
* Upgrades
* Tanks Database
* Strategies
* Tips
* Videos
* Changelog

*** This is the free version. If you don't want to see ads, search for the PRO version in the store.

*** Disclaimer/Legal Notice ***
This is NOT an Official Guide. The application name is the property of their respective owners. This is NOT a Cheats for the game, NOT an Official App. We made this App only as a FREE FAN APP with no cheats, only for those who wants to enjoy the Game. If there is any trademark or copyright violation that does not follow within the Fair Use, please contact us and we will immediately take action on it.
Guide for Diep.io - Tank War Strategies and Tips 1.0 Update