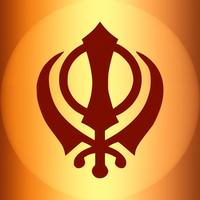 Gutka Sahib Audio
Free Get
Screenshots for iPhone
More Screenshots for iPad
Gutka Sahib Audio Description
Gutka Sahib Path app let you read and listen to 'Gutka Sahib Audio' on your mobile. You can read 'Gutka Sahib Path' in Hindi or Punjabi and can read meaning of path while reading or listening to 'Gutka Sahib Audio'. Purpose of this app is to let busy and mobile young generation reconnect with Sikhism and Gurubani by reading path on mobile. We hope that you will find this app useful and and will use it daily.

Gutka Sahib is a collaboration of different banis:

• Japji Sahib
• Jaap Sahib
• Tav-Prasad Savaiye
• Chaupai Sahib
• Anand Sahib
• Rehras Sahib
• Kirtan Sohila
• Ardas
• Sukhmani Sahib
• Dukhbhanjani Sahib


Gutka Sahib Path app - key features: -

# Select language of your preference:- Punjabi, Hindi, English
# Listen to 'Gutka Sahib Audio': -
- Seek bar to control audio - move back and forward
- Pause button will stop audio and let you play path from where you left

# Select from 5 themes - Sepia, Classic, White, Black, Silver
# Select text sizes of your choice
# 'Read meaning' of each page using Translate option
# Rate and provide your feedback using Feedback option
# Read in portrait or landscape mode
# All controls are 'in English'
# 'Gutka Sahib Audio with Lyrics'
# Nitnem Audio along with Sukhmani Sahib, Dukh Bhanjani Sahib and Ardas


Ads: -
# Please note that this app is ad supported
# We show ad in non-intrusive manner so as to not to disturb you during path.
Gutka Sahib Audio 1.0 Update