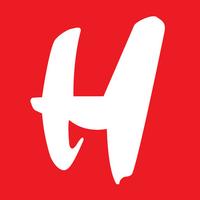 H Mart Asian Grocery Market
Free Get
H Mart Asian Grocery Market Description
About H Mart-

H Mart is a robust and unique Asian American supermarket chain that has been in business for over 35 years specializing in Asian and Western groceries, meats, seafood, housewares and RTC (ready to cook)
H Mart started its first store in Woodside, NY in 1982, providing upscale products with more than 14 states in U. S nationwide.

H Mart is recognized as one of the fastest growing retailers in the National Retail Federation's HOT 100 RETAILERS (#13 H Mart).
Also, Supermarket News has listed H Mart as one of the Top 50 Small Chains and Independents in the United States & Canada.
H Mart Asian Grocery Market 2.0.1 Update
Fixed an issue regarding the functionality of smart card.
Now you can scan smart savings card for all Hmart stores.
H Mart all in one Fingertip!- H Mart Mobile App 2.0 is here with the latest updates.
[Smart Card] Did you ever forget to bring the smart card? It won't be a problem anymore. H Mart Mobile APP 2.0 will allow customers to scan smart card directly from their smartphone. Moreover, customers can also register a new Smart Card and check smart saving point's right in the App.
[Weekly Sale & eCoupon] Wonder how to save more money for grocery shopping? H Mart Mobile App 2.0 allows customers to view all available weekly deals and eCoupon for each H Mart store. Just scan the barcode on the phone at check out. Savings simply right on your hand.
[My Favorite Stores] Customers can also save their favorite stores in the App to extract the deals easier and faster.
[Our Story] What is going on at your H Mart store? Find out what is happening at your most favorite H Mart store, be a part of it, and enjoy.
[Recipes] H Mart Mobile App 2.0 provides more than 100 recipes to customers. From Korean kimchi to Chinese dim sum; from Asian Cuisine to western desert. Customers can find all kinds of recipes here.
More