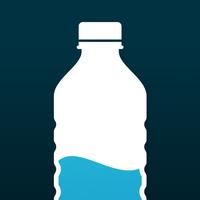 H2O - Water Tracker
Free Get
H2O - Water Tracker Description
H2O is a beautiful app that keeps track of your daily water intake and makes sure you are well hydrated.

FEATURES
◉ Quickly add entries with preset water amounts.
◉ A graph of your weekly water intake.
◉ A full history of water entries.
◉ HealthKit intergration.
◉ A beautiful and intuitive interface!
H2O - Water Tracker 1.1 Update
Thanks for using H2O! To make our app better for you... Just kidding
Happy New Year everyone! Is it too late to say that now? What exactly is the cut off for wishing someone a happy new year anyway?
Start the year off right by drinking more water! To help you do that here are some new goodies:
◉ A new design
◉ Undo support
◉ Multiple entry deletion
◉ Some pretty screens for boarding
◉ Bug fixes
More great updates coming soon!
More