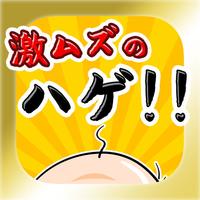 Hair of Hell
Free Get
Hair of Hell Description
Are you ready for a challenge?
Gramps' hair is thinning…
But there is a single hair that wants to fight on!
Guide the hair through the obstacles and grow and grow and grow!

Choose between Normal, Hard, Super Hard, and Hell modes!
To be honest, this game is nearly impossible…
How far can you get on Hell mode? Are you up to the challenge?

◆ How to play ◆
Hold down to make the hair go up, release to let the hair fall down.
Hit an obstacle and it's game over.
That's it!
Hair of Hell 1.0.0 Update