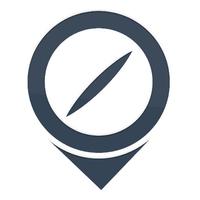 Handicap Server
Free Get
Handicap Server Description
Handicap Server for iPhone is an efficient and easy to use application for calculating golf handicaps. Golfers can quickly enter their scores while out on the course and find out their golf handicap using a variety of methods.

The USGA method uses the USGA formula to calculate the index. This method is the default method in the USA, Canada and other countries.

The Rolling Average method allows users to receive a handicap quicker (e.g., look at most recent 3 scores and throw away the worst score; average the remaining scores to get the handicap).

The Weighted Average method uses the exponential smoothing concept to refine the handicap, over time, using the current score and a percentage of the previous handicap.

We also offer an Advanced Handicaps method. The advanced handicap method allows you to build up your own handicap method by specifying the number of scores to be used in the handicap computation.

The app is perfect for golf leagues that would like to provide a league-only handicap. The app is also perfect for golf leagues hosted by golf clubs and for individual play.
Handicap Server 1.3.2 Update
Optimized for iOS 12
More