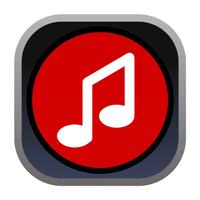 Hands-free Music
$0.99
Hands-free Music Description
Change music from a distance without touching the screen - just wave! This hands-free technology has reached the #1 utility app in many countries worldwide. Buy once and you'll get the app for all your iPads and iPhones.

Control your music just how you want it without touching your device with dirty or gloved hands. It's the perfect app for working, cooking, in the gym, or cleaning.

This app has also proven useful to people with arthritis, or when fine movement is difficult or painful. It may also useful for blind or vision impaired people, and has VoiceOver accessibility support.

Just dock or put down your device, then you are ready to wave your hand up, down, left, or right, and the on-screen joystick will magically follow your movements!

It might take a bit of practise to get used to making gestures, but the app starts with the most basic gestures and lets you enable more later. There are onscreen guides to help you master it quickly.

To control your music normally, simply pick up or undock your device and it will function as a normal touchscreen music player.

Features:

• 5 controls: play/pause, next track, previous track, volume up*, volume down*
(*volume can be enabled in the settings once you understand how basic gesture control works).

• easy-to-understand yet powerful virtual joystick interface

• Integrates tightly with your device's normal music player: seamlessly switch between your normal player and the Hands-free Music app.

• Smart motion detection turns off the gesture detection when the device is picked up, so you can use the app like a normal music player.

• Intelligent feedback to help you learn the gestures quickly.

• Detailed help and troubleshooting is only a click away.

• Shuffle switch

• High-visibility indicator to let you know instantly when your gesture is detected.

• Gestures work up to 1 metre (3 feet) from your device.

• Works under most normal lighting conditions (just avoid pointing the camera directly into bright overhead lights for best performance).

• prompt support if you have problems.

• Adjustable sensitivity.

• Hide camera view for experienced users.

• Proximity switch can be used to toggle play/pause (iPhone only - select in settings).

• VoiceOver accessibility support.

Imagine grooving around your kitchen, then waving your hand to skip a song, without washing ingredients off your hands first.

When you're working out in the gym and your sweaty hands don't work with the touchscreen, just wave instead.

Whilst working, you could instantly skip an annoying song without breaking your concentration or looking away from your task.

And next time you have a date, you won't have to break the mood by fumbling with your phone to change music.

Note: this app uses advanced computer vision algorithms, the front-facing camera, and the music player all at once, so it is recommended that you use the app while your device is docked or plugged in, to save battery power.

If you have a problem using the app, please contact the support email for help. Gesture control is revolutionary technology, so the developer is happy to help you get used to it.
Hands-free Music 1.5.1 Update
- Added missing VoiceOver labels.
- Built for latest version of iOS.
- Catches possible permissions issues and prompts you to fix them if needed.
More