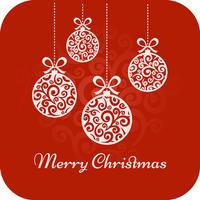 Happy Holidays - Merry Christmas
Free Get
Happy Holidays - Merry Christmas Description
The "Xmas countdown" has just begun and here is a gift for you as the loveliest "Christmas apps" - Happy Holidays! Cherish beloved "Santa Claus" who embodies the true spirit of giving with our stunning "Greeting Cards" that are customizable with your own message and name, sharable through mail, chat clients, facebook, etc. The holiday season is near, Christmas music can put a smile on your face. We have Christmas Songs for children that are great entertainment for the whole family. Both adults and little ones will simply adore this Christmas app. Download our "Happy Holidays" App, inspired by the magical "Christmas Eve" and the serene "Christmas carols" and have fun with the dancing snowflakes while you use the app. Let one of the best apps for iOS Device smarten your smartphone with beautiful Xmas Photo Effects, decorated with ornaments or Xmas goodies – the choice is yours. "Merry Christmas" and Happy "New Year"!

The sweetest "Christmas Greeting Cards" ideal for your new smartphone!
Watch and listen to beautiful Christmas music videos !
Lovely snowflakes dance over your smatphone screen, while you use the app!
Beautify your photos with ornaments or Xmas goodies. Your kids will love this feature!
The app has a beautiful countdown timer!
There is a beautiful and awesome barcode scanner as well to help you with the gifts for your loved ones.!
There are some fun surveys too"!
"Chat with Santa'' and "As Santa" features will keep you and your kids engrossed for hours.
There is a puzzle game for kids too.
A slot machine game as well .
Compatible with your smartphone and tablet.
How about a memory game to check how sharp you are.

"Happy New Year" 2015! Let the "Christmas countdown" announce the period of the "happy holidays"! On December 25th of each year Christians celebrate the birth of "Jesus Christ" - get ready for the celebration with "Happy Holidays" app and make your phone or tablet look stunning. Download "Happy Holidays" free of charge and you will fall in love with "Christmas songs", the creative "Christmas decorations" for your photos.
Happy Holidays - Merry Christmas 1.0 Update