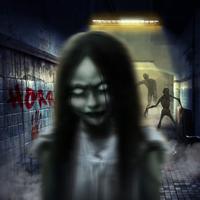 Haunted Mansion Creepy Escape
Free Get
Screenshots for iPhone
More Screenshots for iPad
Haunted Mansion Creepy Escape Description
Ordinary horror story can't scare you anymore, huh? Become the main hero of this terrifying saga - Haunted Mansion Creepy Escape – and pave your way to the safe freedom! You're locked at large abandoned house filled with something really terrible… And these ghost-like creatures are everywhere! Runaway successfully and your life will be saved!

Start this awesome horrifying quest being locked in a room. There is only one door to left it, but… it has some combination lock! Search for dome strange piece of paper in the room, and soon you'll be able to make a code and leave! But it's not the time to rejoice, unfortunately… 'Cause something fears-like is watching for you right now! RUN from this nightmare!

Be really careful and extremely attentive not to miss any clue and not to be caught by these awful beasts! They can come too close to you… Hold your breath not to be found and use some helpful boosters to ease your game! Of course, at first, you should survive as long as possible to get some experience points… So, good luck with this Haunted Mansion Creepy Escape game!

Don't forget that you have a minimap to check your strange ghost rivals' movements, and use it wisely! Get out this old abandoned house and try to find some fuel and key for the car to run away! You shouldn't risk too much – nobody knows what horrors can hide in these large old rooms full of dust!

Haunted Mansion Creepy Escape features:
• Awesome creepy horror quest
• Piles of puzzles and missions
• Strange creatures hiding in the shadows
• Chance to use some boosters
• Realistic 3D surroundings

Download our new Haunted Mansion Creepy Escape game and become a real survivor in this strange creepy house filled with ghosts!
Haunted Mansion Creepy Escape 1.0.0 Update