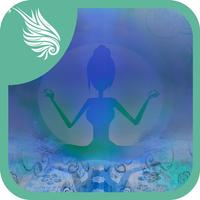 Heal Yourself NOW: Mindful Meditations for Healing
Free Get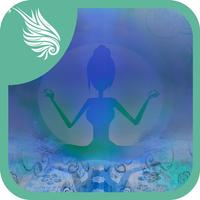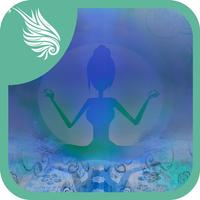 Heal Yourself NOW: Mindful Meditations for Healing
Free
Screenshots for iPhone
More Screenshots for iPad
Heal Yourself NOW: Mindful Meditations for Healing Description
Want to feel lighter, rejuvenated and more energetic? Divine Healing: Spiritual Hypnosis Guidance & Meditation for Women's Inner Confidence, Relaxation and Well-Being is beautifully recorded and deeply soothing album for any woman out there in need of some well-deserved relaxation and guidance on a more spiritual level.

The album consists of Track 1: Spiritual Soother, which is a 10 minute FREE wonderfully relaxing recording and Track 2: Divine Healing, which is the main longer audio working on a deeply powerful level. The album has been designed to help you heal your spiritual energy body of negative blockages. Our energetic centres and energy field can become blocked through negative imprints growing up and even from past lives. Divine Healing has been designed to help clear and cleanse the chakras and energetic field. The lighter energy body can then have a positive effect on the physical body and help calm the mind, allowing you to awaken your feminine energies and connect deeply with your true divine and higher self.

As the healing process can have many layers, we advise you to continue to listen to Divine Healing as often as you can and for at least 21 days. All guided hypnosis tracks within our range of recordings have been professionally recorded to the highest quality using state of the art digital technology and include gentle background music to accelerate healing.

Divine Healing has been written and recorded by Nicola Haslett and Samantha Redgrave-Hogg, directors of Isis Blu Publishing, who are experienced therapists, helping hundreds of thousands of listeners all over the world. They both feel incredibly passionate about helping women live a spiritual and authentic existence and have an incredibly strong vision; to empower and enlighten every woman.

A note from Samantha and Nicola:

"We wrote these tracks at deeply spiritual time and place within the Americas during a stay at a shamanic retreat and hope to translate some of this magical energy. Every woman has the capacity to awaken her true feminine and divine energies, moving closer to a truly connected sense of self. We thoroughly hope you enjoy this album and it plays a key part in your journey to enlightenment."

Features:

Samantha and Nicola's calming voices guiding you into a deeply relaxed state.
Cutting edge hypnotic suggestions, visualisations and echoed affirmations layered with specific musical keys and frequencies to deepen the relaxation experience.

State of the art technology and unique sound frequencies.

IMPORTANT: Do not listen to hypnosis recordings whilst driving or operating heavy machinery.