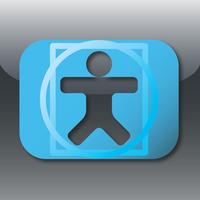 Health 101
$0.99
Health 101 Description
Healthy Resource for Fitness, Looks & Performance™ (physical | mental | sexual).
An innovative Health Assessment & Education Tool™, featuring more than 25 health calculators, health information, web resources, Guidelines, and integrated panels for comprehensive assessments. The contents are fully referenced and its functionality broadly tested.


Developed by board-certified Physicians. Designed for Everyone. User-Friendly.
Compute your own Body Weight parameters in one single panel. Assess your BMI, body fat, obesity threshold and much more... with confidentiality, reliability, and absolute privacy.
 
The national epidemic of obesity, heart disease, high blood pressure, diabetes, high cholesterol, etc. has reached unprecedented levels. Health101™ will create awareness, disseminate guidelines, facilitate the learning process, and hopefully, motivate the adoption of healthier lifestyles and risk-reduction strategies. 

---------------------------------------------------------------------
Health 101™ CONTENTS:

BodyMetrix™ Master (13 variables)
Body Mass Index (BMI)
Reverse Body Mass Index (rBMI)
Ideal Body Weight (IBW)
Basal Energy Expenditure (BEE)
Target Heart Rate (tHR)
Maximum Heart Rate (HRm)
Cardiovascular Risk
Framingham and ASCVD
Metabolic Syndrome
Overweight Threshold BMI-25
Obesity Threshold BMI-30
Waist to Hip Ratio (WHR)
Body Surface Area (BSA)
Lean Body Weight (LBW)
Total Body Water (TBW)
Total Energy Expenditure (TEE)
Basal Metabolic Rate (BMR)
Calories burned by Activity
Metric/English Unit Conversions


---------------------------------------------------------------------
The Health 101™ FEATURES:
(the best and proven clinical data processing)

integrated panel for comprehensive assessments
arithmetical processing
intuitive interface
color-coded normal-abnormal outputs
normal values
automatic range-checks
English/Metric notation
organized and standardized
Based on Clinical Guidelines
---------------------------------------------------------------------

Health101™ is developed by ScyMed, the leader in clinical application software and the developer of MediCalc®, the most comprehensive Medical Calculator System™, online for more than 18 years, tens of thousands of users worldwide...

Other Medical Apps developed by ScyMed include Stat-Spanish™, MediCalc®, EKG-card™, etc. (mobile & online).
Health 101 2.5 Update
Updated and optimized for iOS 10 and iPhone 6.
More
More Information
Language:

English

Spanish

More