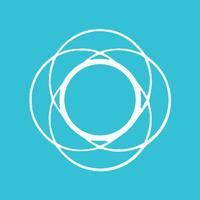 Health Communication
Free Get
Health Communication Description
Now clinicians can have quick and ready access to theory-driven and evidence-based communication tools that are useful in difficult conversations. Endorsed by the End-of-Life Nursing Education Consortium and renowned palliative care physician Diane Meier, this APP provides easy-to-deliver responses when communicating in moments of tension, sorrow, fear, anxiety, awkwardness, and hesitancy. Health Comm guides you to provide compassionate and culturally sensitive care to serious and critically-ill patients and their families.

Features:
* Over 100 different communication strategies
* Search by scenarios
* No need for Internet access

Two primary features are included: First, a quick reference guide for what to say and how to say it in a variety of circumstances, and second, a communication toolkit that helps you effectively respond to difficult conversations with patients and caregivers. The toolkit suggests important observations you can make, simple ways of identifying health literacy levels, and basic ways to improve team collaboration. Common, yet difficult clinical situations in a variety of contexts (e.g., bad news, decision-making, cancer recurrence) are easy to find, each with a guide that provides you with appropriate questions to ask, what to say, and what to observe.

Based on the extensive research of scholars with advanced degrees in nursing and communication, the content here is derived from the COMFORTTM SM Communication Curriculum and training courses are available at the The Comfort Communication Project website at: CommunicateComfort.com. Restore your compassion in care, and improve your own personal self-care by using these simple tools to share empathy and clarity in communicating with others.