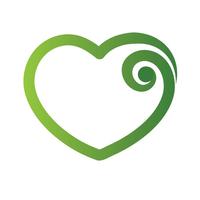 Health Passport
Not Available
Removed
from the App Store
Health Passport Description
Founded in Dunedin, Health Passport was borne out of two local lads' desire to help the people of this wonderful city improve their health and wellbeing. In a day and age where the mobile phone rules, clearly the best way to do this was to collect a heap of great incentives from local businesses and bundle them all together in the Health Passport App.

The Health Passport App allows each user to access over 70 incentives from over 40 local Dunedin businesses. Looking to join a new gym? Health Passport has you covered! Need a new pair of shoes or updating your active wear? Health Passport has you covered! Got a niggle from your game in the weekend? Health Passport has you covered!

As well as the already fantastic deals on offer, the Health Passport App also features a Deal of the Week and a pedometer. Under the Deal of the Week, the businesses featured on the Health Passport App provide a unique deal that can be redeemed by Health Passport users during that week. This deal will be featured on the front page of the Heath Passport App and each Health Passport user will receive a notification notifying them that the Deal of the Week is available. The inbuilt pedometer works like a normal pedometer does. It tracks your steps and lets you know how far you've travelled that day, that week, and even throughout the year! Connect with Apple's Health App to add your daily steps and floors climbed to your profile.

Summary of features:

- Over 70 great health discounts on offer all year;
- New deal every single week;
- Pedometer to track your steps and floors each day, plus access to bonus deals if you reach the required amount of steps (via Apple's Health App);
- Savings recorder to keep track of all you healthy savings; and
- Special support for businesses.

Download the Health Passport App now - your gateway to a healthier you!
Health Passport 1.3.6 Update
Step Challenge improvements
More