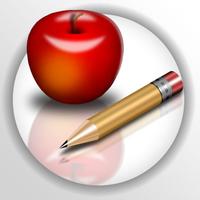 Health Tip of the Day
Free Get
Health Tip of the Day Description
Are you worried you're not living that healthy lifestyle that you really wish you had? Do you want to be healthier but just don't know where to start?

If so, Health Tip of the Day is the iOS app for you!

Health Tip of the Day offers you easy to follow daily tips on how to be just a little bit healthier. By following one of these tips every day you will be sure to live a healthier lifestyle and feel better too!

Health Tip of the Day offers you the ability to schedule a daily alarm as well, so if you're worried about checking in on your tip every day, your iOS device will remind you when there is a new one available!

Health Tip of the Day does NOT require a connection to the internet to get your tips either, you can get your tip no matter where you are!

Health Tip of the Day currently offers 30 days worth of free daily health tips and up to 501 with just a small in-app purchase. That's almost 2 years of great health tips for no more than you would pay for a piece of gum!

All health tips are provided by Lisa Best, a Board Certified Clinicial Nutritionist (CCN), with a Ph.D in Holistic Nutrition.

Content provided in this app is for educational purposes only and is not meant to be considered medical advice. Please consult your physician or other licensed medical practitioner for specific medical treatment.
Health Tip of the Day 3.0.5 Update
More Information
In-App Purchases:

No Ads $0.99

All Remaining Tips $0.99

See Next Tip Now! $0.99

More