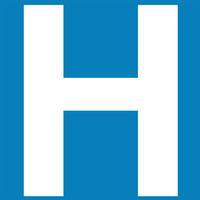 HealthApp Connect
Not Available
Removed
from the App Store
HealthApp Connect Description
***** "Like having our old family doctor in our pockets."

Health App Connect is a mobile personal health record (PHR) with integrated direct and secure messaging. We make it easy for healthcare consumers to connect their Docs...Anywhere...Anytime...on any Apple device.

We built Health App Connect to solve the simple problem of Providers keeping track of their patients and what's going on with them, and healthcare Consumers sharing their health information on the go. Our goal is to help people receive better healthcare.

Health App Connect establishes your position within a community of people you trust and depend on. You can connect in real time over a secure private network, organize and share essential health information, and coordinate care and services among multiple providers.

Providers and Caregivers can participate by installing our companion app named Health App Pro -- available on iTunes App Store. www.HealthAppConnect.com/pro

* * * * * "Healthcare is better when we're connected."

Features:

NO LIMIT - Sign up as many as you wish on any Device - keep track of Entire Family...

LOG IN - Password Protected - Safe even if lost, stolen, or sold...

CONNECT - All your Caregivers - include Physicians, Nurses, Practitioners, Therapists, Family members...

PRIVATE NETWORK - messages are Safe and Secure - unlike emails, faxes and text messaging...

HEALTH PROFILE - available regardless of where you go - the Data is yours...

PERSONAL HEALTH RECORD - easiest way to keep Emergency contacts, Medications, Allergies, Surgeries, Conditions, Immunizations, Wellness, and more...

FREE FILE STORAGE - our secure Cloud services are as easy as scanning a Photo...

SPEECH TO TEXT - use reliable Voice Recognition to Dictate everything...

PROGRESS CHART - Clinical Care Coordination is transparent and collaborative...

CARE TEAM - Keep Everybody in the Loop...we think Healthcare is a Team Sport

HEALTH LOG - Monitor your daily progress...

AUTO COMPLETE - One tap to activate Text Expansion to Reply on the go...

MEDICAL DICTIONARY - Built-in Definitions help you Understand what your Doctors are saying...

***** "I never feel alone anymore..."

Here's a few ways people use Health App Connect:

HOSPITAL PATIENTS - Text a Nurse for Help and Keep Communicating...

FAMILY MEMBERS - All concerned Caregivers are part of the Solution...

CHRONICALLY ILL - Finally an Easy Way to Keep Everything Organized...

FREQUENT TRAVELERS - Access your Records, whether Around the World or Around the Corner...

***** "This App saved my Mom an unnecessary admission."

NOTE: We love our Children and worry about their Privacy. So for now Health App Connect requires Users to be 18 or Older. Use Well.
HealthApp Connect 1.5 Update
- Awesome New Modules added
- Appointment Maker - one tap convenience
- Tracker - graph your results
- Store Photo of Insurance and Medications
More