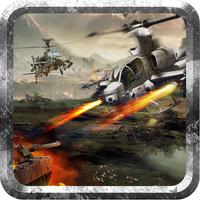 Helicopter Tanks War- Prepare a final stand in a fierce air combat
Not Available
Removed
from the App Store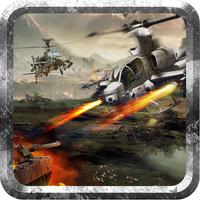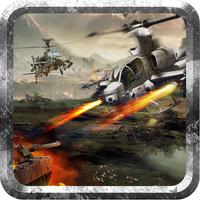 Helicopter Tanks War- Prepare a final stand in a fierce air combat
Free
Helicopter Tanks War- Prepare a final stand in a fierce air combat Description
Take control of an elite gunship helicopter, as you leading a devastating war attack on an army of panzer tanks and they have pillaged the suburban city also taken over the area.

Your Apache gunship helicopter is equipped with all the necessary weapons for air strike on all these massive machines roaming the streets. But the task will test out your air to ground strike skills to the limit as you are clearly outnumbered by the panzer tank force.


The panzer tanks are the best and advanced machines around, and equipped with devastating turrets and tracking missiles to take down far flying gunship helicopters. You will have to showcase your immense air striker skills and impeccable accuracy to take out this massive army all relying on your gunship copter controls. When you progress further into the area, you will have to face even more formidable war opponents.


The enemy tanks army also has an artillery of rocket launchers along with a human army to use them for anti-air strike operation. Once you pilot your gunship helicopter through to the inner suburban city, you will have even more formidable opponents and the difficulty to complete these war missions will seem insurmountable.


Game Play:

- Use the on screen navigational controls to move forward and backwards
- Use gyroscopic controls for rotation and altitude control
- You are equipped with two weapons, Mounted machine gun and missile launcher
- Use the radar to track down enemy tanks and soldiers in war field
- Mounted machine gun can inflict damage from long range, whereas missile launcher operates effectively at short range

Features:

- Real 3D Graphics environment.
- Natural sound of Helicopter.
- No connectivity required while playing.
- Radar system to indicate enemies.
- Loving, addictive and Full of fun.
Helicopter Tanks War- Prepare a final stand in a fierce air combat 1.0 Update