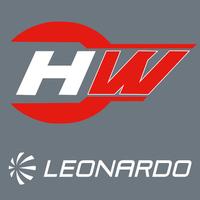 Heliwise
Free Get
Heliwise Description
Heliwise is a web based solution, designed by HUMS data analysts, for the helicopter health and usage monitoring in field.

Heliwise App is available on iOS mobile devices, ready to access to the Heliwise HUMS data analysis web service.

The Heliwise App connected to the Internet supports accessing the fleet page, the download of data from helicopter and the sending to server for subsequent HUMS analysis.

Heliwise App is available on App Store, once installed on your iPad, requires you to enter your Heliwise HUMS account details to log in.

From wherever you will be, through your mobile device connected to the Internet, you'll be given the access to log in and view your fleet page.

Use Heliwise app for the download of flight data when you are operating in the vicinity of the helicopter.

Once the data are downloaded on the mobile device, they can be transferred to Heliwise TM for HUMS data analysis.
Heliwise 1.2.2 Update
Bug Fixes and Leonardo single sign-on management.
More