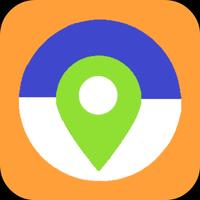 Helper for Pokemon Go
Free Get
Helper for Pokemon Go Description
*This App is not a game!!*

How does this app work?
This app aims to help people find Pokemon easier in the game 'Pokemon Go',for example if a user finds a pikachu in the game,he/she can report it.So other users will know there is a pikachu at that location.

How to prevent Fake Data?
If you find any information is fake, you can rate it as fake information

Disclaimer:
The information provide by this app is only for reference and this app is in no way affiliate with the Pokemon brand, Niantic or Nintendo.If you use background mode to detect,it will use of GPS running in the background,it can dramatically decrease battery life.

*本程式並不是一個遊戲!*

本程式如何運作?
本程式目的是讓用戶更容易玩'Pokemon Go',首先例如有一位用戶在'Pokemon Go'發現一隻噴火龍,他可以在本App報告出現位置,讓其他用戶作參考!

如何辦認為假資料?
本程式設有評分系統,讓用戶有更好的參考指標

免責聲明:
本程式的資料只供參考,假若因本程式的資料錯誤,本人是不會承擔任何責任.
如果使用背景監測,可能會減少電池壽命.
Helper for Pokemon Go 1.7.1 Update