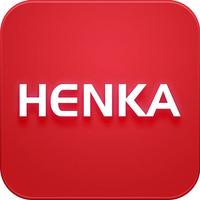 Henka Book of Knowledge
$19.99
Henka Book of Knowledge Description
This app gives the user soft copy access to all the Henka training materials for the following trainings:
1. Introduction to Lean in Services
2. Six Sigma Executive Overview
3. Introduction to Theory of Constraints
4. Six Sigma Green Belt Training
5. Intermediate concepts of Lean/ Toyota Production System
6. Basics of Change Management
7. Introduction to Agile

Developed over 10 years, used with over 20,000 participants, this app gives you access to over 2000 slides of materials.
More training material is added continuously to make this a comprehensive set for the user to access, reference and learn.
Henka Book of Knowledge 2.0 Update
Performance optimization and bug fixing
More