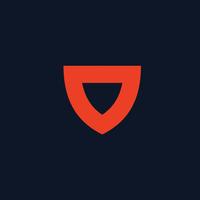 Hero - Find & Hire Celebrities
Not Available
Removed
from the App Store
Hero - Find & Hire Celebrities Description
The fantasy is real ;) - Hero is for Hiring Top Talent for Promotion.

Immediately get access to 1000's of famous Pro-Athletes, Social Influencers, and Celebrities for your promotional opportunities like appearances and social media endorsements.

On Hero you'll find everyone from Jeremy Piven to Snoop Dogg to football hall of famer Calvin Johnson.

• Do you have a big event you'd like a celebrity to attend?
• What about your favorite pro-athlete inspiring your kid's practice?
• Maybe your new mobile app needs an influencer to post in their social media for more downloads?
• An innovative market moving speaker for your company?

On Hero, as long as you have the budget and a quality offer, you can hire people that can influence, attend, promote, endorse, and post about any relevant promotional opportunity you may have.

Sign up and create a profile in less than 3 minutes. Hero has a marketplace of some of the most amazingly talented people. Find someone local or national and read about what kind of promotional experiences they're willing to participate in. When you're ready to send a message, we verify that you have the funds available, so they know you're serious and ready to make a deal.

Hero is similar to "Venmo" but with profiles, a safe and secure way to chat and electronically exchange payment. Every Hero that's been hired has ratings and reviews. Once you connect, it's business as usual. Exchange emails or phone numbers and make sure you get any contracts signed. When it's time to perform the service. The Heroes will send you a payment request that holds the funds until the service is complete. They can even take a deposit through the app. Once the job is done, like getting out of an "Uber", the money is immediately transferred into their account.

If there are any issues, the Hero team is there to help solve any problems. Email us at stark@superhero.co

If you work for an agency, a talent booker, or a brand and have requirements that need multiple influencers or have opportunities with larger budgets please email us immediately at: info@superhero.co.