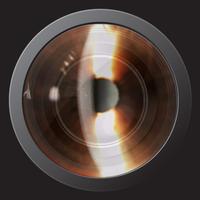 hEyeway
Free Get
hEyeway Description
hEyeway

hEyeway is a platform for medical professionals (ophthalmologists) to store, retrieve and share slit lamp photographs and videos.

All you need for this is your iPhone (currently supports iPhone 4 and 5), your existing slit lamp, our special adapter and a subscription to hEyeway. The images are indexed, securely stored on our servers and can easily be retrieved again. In addition, you can send any image or video to your patients, your colleagues or other healthcare professionals.

Easy

Simply slide your iPhone in an adapter that fits common slit lamps. Record photographs or even video's from a specially designed app. Retrieve images on patient name, exam date, or other meta-data.

Secure

Store and share your data in a secured environment. Your data is safe even when your iPhone is stolen or lost. Images are grouped by patient.

Efficient

Combines existing iPhone and slit lamps. Great quality images without expensive new equipment. Quickly search previous records.

Social

Send slit lamp photographs to your colleagues for a second opinion. Share photographs with other healthcare professionals. Show photographs to your patients and their family for education.
hEyeway 1.0.3 Update
Performance optimalisaties
More