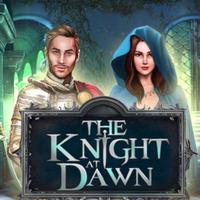 Hidden Empire -The Dusk Knight
Free Get
Hidden Empire -The Dusk Knight Description
When it comes about the kings, they are usually very skilled people who are able to rule the whole country but from time to time even they face with problems that are hard to deal with. That's why the kings have many assistants and advisors that help them choose the right thing when they are in certain trouble.

Artus and Sela are close associates of the king. Artus is his best knight while Sela is his best advisor. The king witnesses something unusual in his castle so he needs some help to deal with the situation. Namely, his castle that is positioned on the south of the land has been visited by some paranormal creatures. There is a spirit of some late knight that visits the castle late in the night, spreading fear all around the castle.

This ghost is the reason why everyone has left the castle and there is no one there for almost a year. The king feels terrible about this situation and he likes to put an end to all of that. That's why he has called Artus and Sela, to get certain advice from them, how can he take care of the ghost once for all.
Hidden Empire -The Dusk Knight 1.0.0 Update