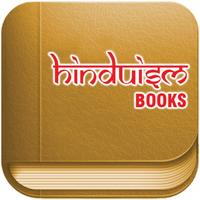 Hinduism Books Free
Free Get
Hinduism Books Free Description
HINDUISM BOOKS FREE - is an app that contains 50 top-class books written by eminent scholars and researchers on Hinduism, one of the oldest religions of the world.

For hundreds of years, Hinduism has fascinated thinkers and seekers alike, for its emphasis of spirituality and mysticism and of late, there has been a growing interest in the western world to know more about Sanatana Dharma, popularly known as Hinduism.

This app - with books on diverse topics ranging from Ancient Hindu Astronomy to Upanishads - will not just satisfy but increase the curiosity of the readers on the subject.

Even among Hindus, the majority of people know very little about their own religion and especially among the young generation, the understanding of their religion is very limited.

This app, HINDUISM BOOKS FREE, seeks to rekindle their interest in their religion and help them get better knowledge about their faith.

We hope the app will be immensely useful for the students of comparative religion and also for those who wish to gain deep philosophical insights into Hinduism.

Main Features:

- You need WiFi or Internet Connection to read the books, as they are only available online.

- Simple, Elegant interface to read.

- No need to download books.

- Fifty superbly written books offering deep insights into the subject.

- Supported by Ads.

- Optimized for iPad.

Some of the books included in this app:

Encyclopedia of Hindu Gods and Goddesses | Searching for Vedic India | Tenets of Hinduism | The Upanishads | Hindu Mythology | Karma and Rebirth | Dictionary of Vedanta | The Vedic Religion | Bhagvad Gita | Ancient Hindu Astronomy

Please support the app with your comments and if you like the app, please spread the good word !

NOTE: If you wish to buy the print version, please refer to the link provided on the last page of the book.
More Information
Language:

English

German

Northern Sami

Spanish

More