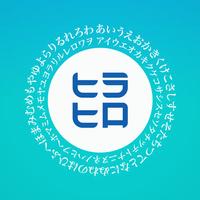 Hiragana Hero, Write and Learn Japanese
Free Get
Hiragana Hero, Write and Learn Japanese Description
Do you want to learn Japanese? You'll want to cover the basics first and know how to read and write Hiragana and Katakana.

Practice writing both Hiragana and Katakana on the screen with a unique step-by-step stroke order guide.

Listen to character pronunciation and memorize with a kana/romaji matching game.

Take a quiz to evaluate your recall as you go. Your progress and scores are recorded to help you master this fundamental first step.

You can start learning Japanese today!
Hiragana Hero, Write and Learn Japanese 2.1.2 Update
Reduced memory footprint used to render writing thumbnail images
More