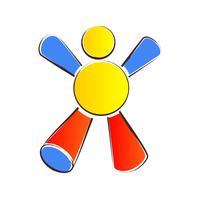 Hodokee Pedometer
Free Get
Hodokee Pedometer Description
* To show you information about steps, distance, calories, and other parameters, we need to access your movement and fitness data. Please allow access when you see corresponding system request. If you missed this request earlier, you can configure this in your phone settings (activate "Motion & Fitness" toggle switch).

Please enable Game Center in the Phone settings to get an everyday rating (the moving stripe at the top of the main screen), competitions, and additional motivation. See for details and many clarifying videos here https://www.instagram.com/hodokee_steps,
https://twitter.com/HPedometer. *

The app will enable you to better understand your capabilities – you will be able to assess how much you are already moving and how much you can potentially move with health benefits and without harm to your career. 

Hodokee automatically counts the number of your movements using data obtained from Apple motion coprocessor (works on all iPhone models starting from iPhone 5s). The app also:


- Automatically distinguishes between walking and running;
- Can keep track of bicycle activity in manual mode using GPS/GLONASS data;
- Counts the number of steps, the distance covered, speed, pace and amount of calories burned for three types of activity, using modern algorithms;

Hodokee features different ways of self-control and motivation:

- Smart substrates that help to search for free time for activity even on the busiest day;
- Setting targets on number of steps taken, distance covered and number of calories burned;
- An easy way to organize daily trainings + automatic pause when you stop;
- Special trainings with GPS/GLONASS;
- A full range of necessary statistical information;
- Import your previous data from the Health app to Statistics;
- Ratings and competitions (including running) with other app users and friends (without registering! Using Game Center only);
- Ratings and competitions among people of the same profession (400+ professions for you)!;

- And, of course, you can share your achievements with friends!

And also:
- Taking records of calories consumed and calories burned during other workouts;
- A convenient weather forecast for home and work locations, taking into account the UV Index to help you plan your outdoor activities to prevent overexposure to the sun's rays;
- A widget + quick access to the app features (paid version).

Small tips:
Find opportunities for physical activity (especially walking). Go by foot to your usual destinations. Often get a break from sitting at your computer and go for a walk. Perhaps, it's worth walking to a more remote café for a lunch. Just think up any physical activity and we will support you.
Gradually increase the intensity of your activity. For example, if you don't use to run before, begin with small distances and watch your pace. Be sure to monitor your condition during and after every exercise. Be extremely careful if you have health problems or if you are pregnant.

Premium Subscription ensures the absence of ads in the application and opens up additional features that enhance the application's usability. Subscription price: 0.99 USD per month or 8.99 USD per year (25% benefit compared with the monthly). Rates may vary by location. Premium Subscription will be charged to your iTunes account after you confirm the purchase. Subscriptions will automatically renew at the end of the period unless canceled at least 24 hours before the end of the current period. The cancellation of an active subscription is not allowed. However, you can cancel auto-renewal in the Apple ID Subscription Control via the iTunes Store and App Store menus on your phone.

Privacy policy and terms of use:
http://hodokee.com/privacy_en.pdf
http://hodokee.com/agreement_en.pdf
Hodokee Pedometer 1.0.6 Update
- Rating bar/leaderboard.
Leaderboard rewind buttons are larger and more comfortable to press. To rewind, forced tad/hold the right, left edge, or center of the leaderboard.
The speed of movement in "running" mode has increased.
- Leaderboard and competition with colleagues.
Now we mark the professions in which there are people: if any of the users indicate their profession, it will be highlighted in bold in the list of professions.
Please note that among other things, we have such important and honorable professions as mom, dad, grandmom and granddad.
Remind, to indicate your profession, you need to click the green globe icon on the main screen, then "profi+" button and select your profession from the list and click "OK". After that, the inscription "profi+" will become golden, and only your colleagues will be on the leaderboard. If so far they are few or not there, recommend us to your colleagues (it will be great! ;)) or return the general mode. To do this, click on the inscription "profi+" again and when it turns gray, the general leaderboard mode will turn on.
- The application's energy efficiency has also been improved in this version, and several other minor improvements have also been made.
More
More Information
Language:

Chinese

English

German

Japanese

Russian

Spanish

More