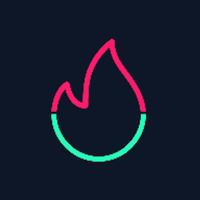 HotSauce.
Not Available
Removed
from the App Store
HotSauce. Description
Food. Family. Friends. HotSauce helps your group decide where to eat...FAST. Create a timed vote with options so you can corral even your slow-responding friends. #LeaderLife

DATERS, COUPLES, BUSINESS, FRIENDS, FAMILY

Going on a date? Share options; it's the chivalrous way to search.

Tired of getting hangry at your partner? Make an easy plan for tonight...

Wining and dining a client? Show your thoughtfulness...

Have a vegan AND a carnivore friend coming out? Find a place for everyone!

LUNCH, HAPPY HOUR, DATES, WEEKENDS, BRUNCH

HotSauce is designed for all of your everyday activities. We want you to find the perfect place to eat or drink, every time and leave stressful last minute plans in the dust.

PERSONALIZED SEARCH

HotSauce is YOUR space. That means recommendations should be based on everything that makes you unique - including your diet, allergies, or other preferences. We want you to be you.

No.More.Angry.Reviews. written by random teenagers. Those people are not like you. Plus you're busy. Let HotSauce help guide you.

EASY PLAN CREATION

No more last minute searches - life may be busy and stressful, but your plans should not be. HotSauce makes it easy to create and reuse squads so you can find the best place to eat or drink, every day.

WISHLISTS

No more saving wishlist places or everyday places in a spreadsheet (really, bruh? it's 2018). Save places your group has been meaning to go so you can grab them next time you're voting...


HERE'S TO THE SPICIEST LIFE.
HotSauce. 1.8.2 Update
- New Interface (Ooh!)
- Simpler Path (OohOoh!)
- Brighter UI (Ooh!Ooh!Ooh!LaLa)
Enjoy!
More