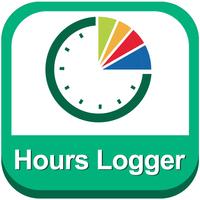 Hours Logger - Invoices & Client Billing
$4.99
Screenshots for iPhone
More Screenshots for iPad
Hours Logger - Invoices & Client Billing Description
One can spend their life with out any fizzle if it is organised in a perfect way.

Every hour and every minute is very important in everybody's life. Powerful solution to your working track.

Similarly using the application Hours logger gives you the same feel calculating all your work hours with invoices and client reports.

You can generate a pdf Reports which suits to your own Style, like can opt the template you like and colours too.

Use multiple work timers to track all your work clients, projects and tasks.


Features

▸ Realtime hours/earning tracking for multiple clients.
▸ Simply add your overtimes and can get the accurate amount.
▸ Checking in and checking out is easy with this hours logger.
▸ QUICK AND EASY time entry and editing make time tracking painless
▸ Statistics to visualize your time spent and total earnings
▸ Interactive month navigation, delete or edit your time entries
▸ Unlimited customizable pay rates.
▸ Reports in pie chart representation.
▸ Includes client, project, task fields and support for exporting by client, project or task. Ideal for those who bill different clients.
▸ Work Time Billing Rounding can be set to Round Up, Round Down, or Round to Nearest.

▸ Track and log all of time spent for multiple clients, projects and tasks
▸ Enter breaks taken and have them deducted from your total hours worked
▸ Beautifully designed, intuitive user interface.

▸ Weekly and monthly timesheet.
▸ Calendar to map your daily earning for each month.
▸ Configurable overtime and break time for time tracking.
▸ PDF Report invoices to send to customers.
There are 113 currencies in the time tracking app.


Maintaining ones working time log will be very easy with this hour logger.
Hours Logger - Invoices & Client Billing 1.0 Update