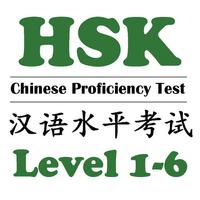 Hsk1 2 3 4 5 Test Preparation
Free Get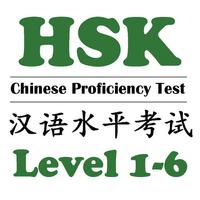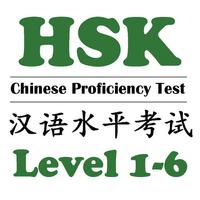 Hsk1 2 3 4 5 Test Preparation
Chinese Vocabulary Builder 1-6
Hsk1 2 3 4 5 Test Preparation Description
The Hanyu Shuiping Kaoshi (汉语 水平 考试), or HSK is the standardized testing system for students learning Mandarin Chinese as a second language.
There are 6 levels of HSK and the list of words and characters you need to know will increase by each level. Since vocabulary is a terrific foundation for your studies and cramming for the HSK. Therefore, this Chinese learning app provides complete vocabulary lists for level1-4 with clear and correct pronunciation from a Native speaker. Not only complete HSK Vocabulary that you need to know, but also sentences example for each level that surely will be seen the the HSK test. Each sentence will provide pinyin, English translation as well as audio.
For most people, learning a new language is extremely hard work. Although there is no shortcut to learning the grammar, vocabulary, and pronunciation of an entirely different language system, this online flashcards app provides definitely some learning methods that work better than others. Flashcards is a tried and excellent way to see your fast improvement in learning Mandarin Chinese.
There are 150 words for HSK1 that you need to know.
150 new words for HSK2
300 new words for HSK3
And 600 new words for HSK4
The application gives you a simple, easy to follow, step-by-step process to study HSK vocabulary. We provide Hanzi (Chinese character) with pinyin as well as meaning for every each word.
First of all, select the right HSK level you want to study. Then simply choose "Study" button in order to be familiar with each word. Whenever you think you are ready to test yourself, just choose "Recognition" button. The most beneficial thing is that you can absolutely simply choose "Bookmark" option for words that you want to keep practicing. All of them will be displayed and organized in your library.

You will never progress as fast as you do when studying for just half an hour daily. It doesn't matter when you study, as long as you do so daily, but many people find it more helpful to study at the same time every day so that they automatically get in the habit of it and can easily go into "study mode." Remember that lack of preparation is the main reason that many Chinese language-learners fail the test even when they think they are ready.
Hsk1 2 3 4 5 Test Preparation 1.3.0 Update
More Information
In-App Purchases:

Unlock All HSK Level 3 $3.99

Unlock All HSK Level 2 $2.99

Unlock AlHSK Level 4 $4.99

Remove advertisement $2.99

More