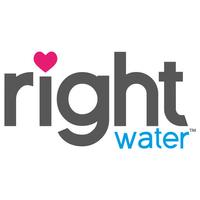 Hydrate Right: Daily Water Reminder
Free Get
Hydrate Right: Daily Water Reminder Description
Water is vital for life! Life is super busy nowadays and we are always on the go. To make your life easier and help you to drink the water you need, RightWater has created the 'Hydrate Right' app.  Challenge yourself to drink the amount of water your body needs and become a WATER CHAMPION!

Your pocket-sized water guru keeps you hydrated and healthy! You can set up to 4 reminders per day, at any time to suit your daily routine, to receive funny, factual and friendly reminders!

There are so many unknown benefits of staying hydrated! If you want to kick away those toxins, stay looking young, maintain your health and have a happy and energetic brain, you need 'Hydrate Right' in your life. Manage your water intake like a BOSS!

Key Features
•Set up to 4 reminders a day to suit you.
•Hydrate Right is completely FREE with no in-app purchases and no annoying ads.
•Receive personalized reminders that check how hot it is in your location.
•Integration with Apple's Health app.
•Hydrate Right checks how many steps you've taken, so you receive personalized reminders based on how active you've been.
•Learn useful tips and facts about the benefits of staying hydrated.