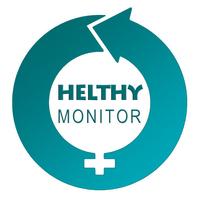 hyMonitor
Not Available
Removed
from the App Store
hyMonitor Description
Create your own trackers for physique, mood, mileage, sleep quality, eating, shopping, exercise, job hours, patient progress, questionnaires - whatever you like! Each tracker can include multiple values - numbers, searchable notes, sliders, choice buttons, checkboxes - as well as functions on the values and over time. Track your sleep with 'to bed' and 'got up' buttons, and from these learn your average hours in bed per night over the past weeks, months or years. 

Share trackers (data optional) with friends -- compete, compare progress, or use as a distributed questionnaire. 

Set reminders for your trackers with specific times and days, trigger after a delay from the last save, or randomly over a time window. Motivate yourself to exercise, remind to take your medication, or build a picture of your mood throughout the day.

Turn your iPhone sideways to graph your tracks; edit past datapoints within rTracker and export to CSV files for deeper analysis as a spreadsheet. 

Import CSV files with your historical data, configure trackers with CSV files, and get pre-made trackers from http://www.realidata.com. 

Want to track your bank balance, habits, moods or something else that may be private? rTracker supports hiding individual values or entire trackers with multiple levels of privacy, and there's no central server so everything stays with you. 

rTracker uses iOS dynamic text -- adjust font sizes in System Settings -> Display & Brightness -> Text Size.

Designed for fast data input and total flexibility, rTracker is the one tracker for you.