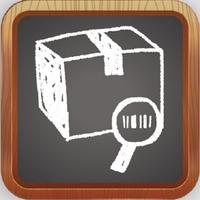 I did bought in how much? App to store the price of Specials
Free Get
I did bought in how much? App to store the price of Specials Description
I did bought in how much?

The product, do you remember what I bought in much before you buy once in a while?
I think that the kind of people I want you to use this app.

Easy to use.
Scan the bar code, only registering a price and name.
When you scan the bar code once you have registered, because the price and the name you registered is displayed, it is an application that either bought at much commodity also do not buy only occasionally is seen.

By registering the price and the name, either before or goods eyes high to or cheaper than your asking price, price you want to know you can see immediately.

The product, how I bought in much that is at hand?
I wonder if this product was bought in how much?
Not fully remember such a thing, it is recommended for anyone who wants.

Free Application Search barcode scan Comparison shopping Market cheap
Special price cheapest price.
I did bought in how much? App to store the price of Specials 2.0 Update
More Information
Language:

Chinese

English

Japanese

More