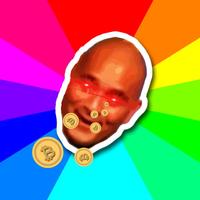 I Love Bitconnect Soundboard
Free Get
I Love Bitconnect Soundboard Description
Bitconnect is back at it again with some dank memes!

This Soundboard app is bringing the freshest Bitconnect Carlos Memes to a new level!

Choose between good and evil Carlos to change the Sounds of your Memeing on this epic Soundboard!

Bit Connect is the meme of the century and it's dankness is rising like the value of Bitcoin. Dank Meme aboard in this Carlos Soundboard.

Expand your consciousness by listening to the soothing sounds of Carlos enthusiastic shrieks of joy!

"Bitconneeect" is not going to get out of your heeeeaaad after downloading this Soundboard full of the soothing sounds of Carlos reassuring voice.