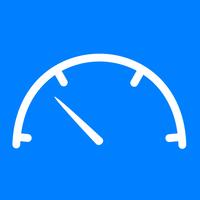 iAssess
Free Get
iAssess Description
What is this?
iAssess is an iOS app that helps you perform a basic risk assessment.

Why do you need it?
A risk assessment is the foundation of a structured Information Security program. It is required by ISO27001 and the GDPR.

How will this help you?
It will give you an estimate of the risk that your company assets are in. That list is then used to direct company resources to the assets that need the most protection.

How does it work?
It uses the Binary Risk Analysis method. Ten 'binary' questions with Yes/No answers that will produce a low/medium/high level of risk for the respective assets or groups of assets. Assets can be anything from servers, to network equipment, to specialized employees.

What to expect from it?
A report listing the assets, the threats considered, the likelihood, impact and final risk score for each of them. The report is then presented to higher management who will need to approve the resources requested to protect the assets.

How will it evolve?
We will also be releasing an iPad app soon. Following that, and customer feedback, we will introduce collaborative functionality so that you can come to better conclusions faster and without bias.

Who are we?
We are Information Security and Data Protection professionals are trying to make the world safer for people and companies.