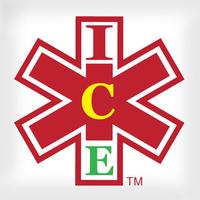 ICE Auto Insurance Standard
$0.99
ICE Auto Insurance Standard Description
"For Vehicle Accident Reporting Documentation"
Now fully integrated with "The World's # 1 Emergency Medical Contact Information Application"
Now called….. ICE Auto Insurance Standard App lets you enter and store your most critical Auto and Personal Information in one convenient place, such as your;

* DMV Driver's Licenses - Vehicle Registration - Vehicle VIN and License Plate Numbers

* AAA Plus - AAA Membership Information - AAA Emergency Road Service – AAA Claims

* Hertz President's Circle - Hertz 5 Star Gold - Hertz Gold Plus Rewards Memberships - Car Rental

* Automotive Dealership & Warranty Information - Auto Repair Shop Contact Information

* All Auto Insurance Corporations – Vehicle – Boat – Policy & Proof of Insurance Information

* Generate Fast Accident Reports – Take Photos or Video the Vehicle Damage

* Email Accident Reports From Your Device to Insurance Agent – Attorney – Claims Dept. - Parent

ICE Auto Insurance Standard App is a must have for First Time Drivers Ages 16 to 19 Years

* A walkthrough of the right things to do if you're in an accident, ensuring you handle the situation
safely and efficiently.

* The ability to quickly create, store your complete accident report, right from your Smartphone,
iPhone Device to your insurance company to assist them in handling your case.

Fully integrated with the FREE ICE Medical Standard App:

As Demonstrated on The Rachel Ray Show by Self-defense Expert and Former CIA Officer Jason Hanson with some important easy to follow tips on how ICE Medical Standard could save your life in an Emergency.

Now called….ICE Medical Standard App lets you put your Emergency Medical Contact Information on Your Smartphone's Lock Screen Image Overlay Display, if you are in an Accident, First Responder's, EMS, EMTs, FEMA, and ER Staff can find Your Emergency Medical Contact Information as soon as they turn on your Smartphone

Over 14,000 Hospitals, Medical Clinics, Medical Schools and Visiting Angels - America's Choice in Homecare and Living Assistance Services. With over 550 franchise offices across the United States are recommending and listing ICE Medical Standard App on their Websites and Emergency Pages.

NOTE: The Smartphone is regarded as a backup device for your ICE Medical Standard ID Card, if in an Accident your Smartphone may be damaged, overlooked or out of power. A physical ICE Medical Standard ID Card is now available and is the best way to provide Emergency Medical Contact Information for First Responder's, EMS, EMTs, FEMA and ER Staff. 


About The Kids Foundation and ICE Standard Technologies joint partnership. About The Kids Foundation is the exclusive licensor of ICE Medical Standard App and ICE Auto Edition Insurance Standard App


www.AboutTheKids.Org and www.ICEStandardTech.Com

Please Call For Technical Support (408) 736-4266 or Email TechHelp@AboutTheKids.Org

ACCOLADES:

The Today Show – "Safety Apps For Spring Break"
HealthTap - "The # 1 Emergency Medical App Recommended by Doctor's"
Costco Connections Magazine – Emergency – "There's An App For That"
New York Times – "In Case of Emergency" – "My Cellphone Knows What to Do"
The #1 App Selected by Doctors - ER Nurses - RN's - EMTs - EMSs - First Responders
The #1 App Recommended by Police, Fireman and First Responders
The # 1 Emergency Safety App - Recommended For Single Women Smartphone's
The # 1 App For Disasters "What's On Your Lock Screen Image"
The # 1 App For Travel & Emergency's
The # 1 App For Parents to Protect Their Kids
The # 1 App For Auto Accidents – "Accident Reports Documenting Vehicle Damage"
The # 1 Recommended App by Insurance Agents to Document Vehicle Accidents
The # 1 App To Have For Car Rental – "To Document Vehicle Damage"


Original Copyright © 2003 – Revised Copyright © 2010, Revised Copyright © 2017, About The Kids Foundation, 501 c3 nonprofit, All Rights Reserved, Proprietary & Confidential
ICE Auto Insurance Standard 2.0.10 Update
What's New:
September 4, 2017
Next Generation Framework Called Validated Collective Intelligence (VCI) ©
ICE Medical Standard Application & ICE Auto Insurance Standard
Is now replacing the current application with our Next Generation Framework Version NG-VCI -3.0
ICE Medical Standard Application was designed and developed using the SWAT Checklist and industry best practices without any Integrated API Extensions connecting to 3rd Party Applications. ICE Standard Medical Application reverts back to Joseph A. Ekman's, August 2010, University of San Francisco's original Research Study called "In Case of Emergency Standard". Emphasis on utilizing the Smartphone's or Tablets Device Lock Screen Overlay Display Image so First Responder's, EMT, EMS and FEMA could access one's Emergency Medical Contact Information by simply clicking on the devices power button. Immediately, 1 of 3 Colors is displayed on the Devices Lock Screen Overlay Display along with the Persons Medical Condition, thus giving the First Responder valuable information to get a baseline for Triage in Seconds vs. Minutes.
New Images added for ICE Medical Standard Application, and ICE Auto Insurance Standard Application.
Version History
September 4, 2017
Version NG-VCI -3.0
New Images for ICE Medical Standard App and ICE Auto Insurance Standard
Copyright © 2009, About The Kids Foundation, All Rights Reserved. Proprietary & Confidential
More