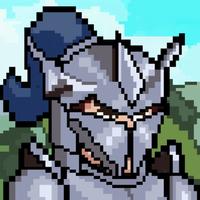 Idle Guardians: Idle RPG Games
Free Get
Screenshots for iPhone
More Screenshots for iPad
Idle Guardians: Idle RPG Games Description
Battle through endless levels and waves of monsters in Idle Guardians! Recruit heroes, fight in dungeons, defeat powerful raid bosses and find legendary items!

Idle Guardians is an idle RPG with endless levels to explore. Unlock unique hero classes, each with their own playstyle, abilities and upgrades, then discover new areas and enemies along your journey.

The fantasy RPG takes you through special raid encounters, each requiring their own strategies to complete. With over 1500 quests, hundreds of unique items, and multiple prestige systems, the adventure never ends!

Your adventure begins with a single hero. Battle monsters, earn gold, level up and recruit more heroes to our party.

As the monsters grow stronger, earn more gold to upgrade your team and defeat them, or use the Portal of Renewal to begin again at level 1. Use the shards you gain from the portal to power up your heroes even more!

Discover powerful guardians that grant bonuses to your heroes! Each hero has several progression systems, so you can find new paths and abilities to explore.

As an idle game, the adventure continues even when you're offline. Earn gold and progress when you aren't playing, so your heroes are ready to level up when you return.

Explore endless dungeons on a fantasy adventure in Idle Guardians!

Idle Guardians features:

Endless Idle RPG Gameplay
- Your heroes will always fight for you – you control the team and abilities!
- Use each hero's rage ability when it's fully charged to lay waste to your enemies.
- Choose the best heroes for each battle.
- Battle unique bosses, each with their own abilities that you must learn to counter.


Power Up Your Party
- Items provide global bonuses to all of your heroes - there are tons of swords, axes, spell books, runes, and armor to find around the world!
- Find rare items with unique bonuses that than turn the tide of battle.
- Gain bonuses from powerful guardians.
- Spend gold and shards to level up!
- Every hero remains important – Idle Guardians won't force you to buy new heroes just to keep up!

Incremental Game
- Battles happen automatically and continue on nonstop!
- Gather heroes and construct the best team for the challenges you face.
- Monsters and heroes each get more and power powerful as you progress.

Offline Idle RPG
- You always gain gold, even when you aren't playing!
- Load the game up and get all your offline gold to level up your heroes.
- Play offline and progress through new stages after you use the Portal of Renewal for the first time.
- Let the idle game play while you're offline to farm gold before a boss fight.

Battle endless waves of monsters as you explore a fantasy RPG world in Idle Guardians – download now!
Idle Guardians: Idle RPG Games 1.47 Update
- New 3-star raid added!
- New challenge dungeons.
- 3 new quests tied to challenge dungeons with unique item rewards.
- Bug fixes.
More