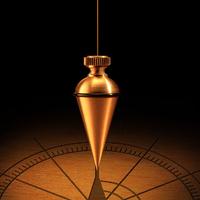 iHandy Carpenter
$1.99
iHandy Carpenter Description
The lightest, prettiest and most handy carpenter tool kit in the world, right on your iPhone! Get 5 professional tools in ONE app at only half the price of buying each!

***************************************************

You can hear from app reviewers and happy users:

"Not only are these tools functional, they're also gorgeous, with woodgrain and lighting effects that makes them seem straight out of Leonardo da Vinci's workshop." - O'Reilly Media, "Best iPhone Apps"

"Father's Day App for Your #1 Dad" - CNN

"Really handy and I like the style of the user experience a lot. I'm a picky user but I have to say these tools are nicely done and worth the price." - our customer

***************************************************

There are 5 tools in this Carpenter toolkit:
- A plumb bob, the easiest way for you to verify the verticality of lines or walls
- A surface level, the best tool to level any flat surface
-a bubble level bar, exactly like what you see in a woodworking shop but more attractive.
- A steel protractor, measuring angles from 0 to 180 degrees.
- A steel ruler, supporting both inches and centimeters. By swiping it left and right, the ruler is capable to measure things much longer than your iPhone!
- Once calibrated, the plumb bob, surface level and level bar can also be used as an inclinometer/clinometer by reading the angles on the screen.

Enjoy!

***************************************************
A few tips for better use of iHandy Carpenter:

- THE PLUMB BOB, SURFACE LEVEL AND BUBBLE LEVEL BAR
Calibrate it first before any serious usage!

- USE THE PLUMB BOB TO MEASURE THE VERTICALITY OF A WALL

Two ways to test the verticality of a wall:
1. Put your iPhone back-to-back onto the wall you measure (Recommended).
If the shadow of the plumb bob is on the X-axis (y equals zero), it then indicates your wall is perfectly straight and vertical to the ground. Please note that in this way the reading of "X" does NOT have to be zero.
The back of iPhone is not totally flat due to the camera bump. But it's accurate enough just to use the flat part of your iPhone.

2. Put one edge of your iPhone on the wall you measure.
If the shadow of the plumb bob is on the Y-axis (x equals zero), it then indicates your wall is perfectly straight and vertical to the ground. Please note that in this way the reading of "Y" does NOT have to be zero.

- HOW TO MEASURE THE SLOPE OF A SURFACE
A few ways to measure the slope of a surface:
1. Use the Surface Level (Recommended).
Put your iPhone onto the inclined surface (The edge of iPhone should be in line with the slope direction of the surface. To verify this, just to check whether the reading of "y" is around zero).
The reading of "x" is the slope angle of the measured surface.

2. Use the bubble level bar
Put one edge or back of your iPhone stick to the inclined surface (The edge of iPhone should be in line with the slope direction of the surface).
The reading is the slope angle of the measured surface.

If the surface is almost vertical to the ground, we suggest that you use the plumb bob tool to measure the surface instead.


-CALIBRATION INSTRUCTIONS

Please refer to "Help & Instructions" in iHandy Carpenter settings page
iHandy Carpenter 3.0.1 Update
Celebrate the 10th year of iHandy Carpenter!
In this version, we fixed some bugs and made some improvements.
- Fixed the accuracy of all tools including Ruler.
- Improved to support iOS 6 and above.
- Improved to be compatible with all iPhones, including the new-released iPhone XS, iPhone XR and iPhone XS Max
- Improved the clarity of the background images
iHandy Carpenter, the handiest carpenter tools on the App Store!
More
More Information
Language:

Chinese

Dutch

English

French

German

Italian

Japanese

Korean

Spanish

More