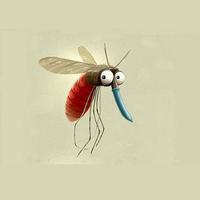 iHateMosquito--Mosquito Repeller
$2.99
iHateMosquito--Mosquito Repeller Description
tired of the mosquitoes biting you?We just presents this application for your iphone/ipad that emits ultrasonic imperceptible to the human ear but which repels female mosquitoes, which are responsible for the annoying insect bites.

Humans can only hear sounds. Any sound that exceeds this barrier cannot be perceived audibly. this reproduces five types of sounds. The lower is the sound, the stronger and more heard by insects and it repels mosquitoes in much more efficient way. Is a sound that mimics the male mosquito and therefore cannot be heard by humans in some cases, but only by mosquitoes female, which attempt to avoid encounters with males ones.


plus, this version SCIENTIFICALLY TESTED has this features

========================================

• Scientifically proven

• Ultrasound imperceptible to the human ear, but highly effective repellent

• Attractive and high quality graphics

• powerful Effect and Protect You body From Evil Mosquito !

• bigger sound range sala,parque

• ultrasonics sounds (imperceptible), Provide Male mosquitoes acoustic and Bat Acoustic

• sound plays in background app. You can use another apps while you are mosquitoes free

• It´s included some of mosquitoes typology that you can neutralize with it.

• animations included

• Low battery consumption of your iphone
========================================




In this very simple way, while iHateMosquito is activated, any female mosquito comes to you and therefore you can get rid of their annoying bites.

========================================
iHateMosquito ™ How to use
========================================

Open the app, the phone has been issued by the infrared light,

sleep as long as the phone is placed in the location of the distance of 2 meters, 1 meter high.


**************************************

iHateMosquito, the end of the mosquitoes bites.
iHateMosquito--Mosquito Repeller 2.9 Update
More Information
Language:

Arabic

Chinese

Danish

Dutch

English

Finnish

French

German

Indonesian

Italian

Japanese

Korean

Malay

Portuguese

Russian

Spanish

Swedish

Thai

Turkish

Vietnamese

More