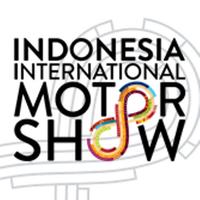 IIMS 2018
Free Get
IIMS 2018 Description
All started in 1986 under the name GAIKINDO Cars Exhibition. Of course, this is supported by GAIKINDO where only 13 GAIKINDO members participated at the time. With an area of ​​4,000 square meters, Jakarta Convention Center (JCC) became the first place the event was held. After changing its name to the Jakarta Auto Expo in 1989, the exhibition expanded significantly. The growth of the number of participants is remarkable despite being postponed twice in 1992 - 1993 and 1997-1999 due to the tight monetary policy of the government at that time.

In 2000, Dyandra Promosindo has been involved as a professional exhibition organizer handling the event which at that time has changed its name to Gaikindo Auto Expo. It made the auto show a huge success that was attended by 115 automotive related companies. Entering 2006, Gaikindo Auto Expo started a new level car exhibition that eventually became an international exhibition and collaborated with OICA (International Organization of Constructeurs' AUTOMOBILES) that coordinates International Motor Show worldwide. Therefore, on 21-30 July 2006 Gaikindo Auto Expo was changed to The 14th Indonesian International Motor Show.

The tremendous breakthrough has been made by IIMS at the 21st International Motor Show Indonesia which was held on 19-29 September 2013. The event covers an area of ​​75,101 square meters where it leads IIMS into an automotive exhibition larger than others in the Asia Pacific region, resulting in a total transaction of more than 4.9 billion rupiah.

In 2015 and 2016, Indonesia International Motor Show (IIMS) again rose once again with the theme of The Essence of Motor Show. Of course, there are many new things presented at JIExpo, Kemayoran Jakarta including motor show, auto parts, accessories industry, and other supporting programs. There are several event programs including IIMS Movie Cars, IIMS Military Zone, IIMS Drift Wars, and many more.

While in 2017, we made another major breakthrough by adding an unprecedented thematic atmosphere, CarNival. CarNival itself has the sense of being a combined form of motor show with the excitement of a carnival that is present not only for automotive enthusiasts but also for everyone.

In addition, a collaboration was made for the second time between IIMS and Grand Prix International (GPI) as the Steering Organizer of the Bangkok International Motor Show (BIMS), which is one of the top five motoring events from around the world. This collaboration has transformed IIMS to a higher level in an automotive exhibition in Indonesia.