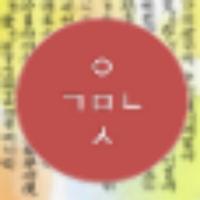 iLearnKorean
Free Get
iLearnKorean Description
iLearnKorean은 한국문화, 특히 KPOP에 관심이 있고 한국어를 배우고자 하는 사람들을 위해
개발된 앱입니다. 현재 태국어, 베트남어, 중국어, 일본어, 스페인어, 프랑스어, 영어, 러시아어.그리고 우즈베키스탄어를 지원하고
있습니다. 이앱은 한국어의 알파벳인 한글을 구성하는 기본 자음과 모음을 소개하고 쓰는
방법과 소리내는 방법을 알려주고 있습니다. 그리고 자음과 모음으로 음절을 구성하는 방법을
보여주고 있습니다. 또한 간단하고 필수적인 단어들과 간단하고 유용한 표현들을 소개하고
쉽게 배울수 있도록 하였습니다.
iLearnKorean is an app developed for people who is interests in Korean Culture, especially
Kpop, to learn Korean Language and it supports Thai, Vietnamese, Chinese,
Japanese, Spanish, French, English, Russian, and Uzbekistan languages. The app introduces the alphabet of Korean language; Hanguel ,
which is composed of 10 vowels and 14 consonants. The app mainly focuses on showing
how Hanguel is pronounced, written, and how to create syllables and words. Furthermore,
this app also introduces many simple and essential words and expressions.