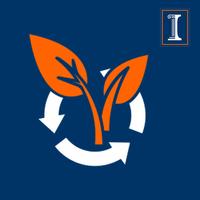 Illinois Manure Calculator
Free Get
Illinois Manure Calculator Description
The Illinois Manure Calculator is built for the Illinois-specific manure plan rules, enabling a livestock producer to quickly balance manure applications with field crop nutrient needs. This simple app automates the nutrient management planning worksheet that Illinois livestock producerslearnin the Certified Livestock Manager Training workshops. The user enters manure storages with the respective manure sample data, information for fields that will receive manure, and the general type of manure application equipment being used. The app calculates a manure application rate, based on the choice of nitrogen or phosphorus limits, and the N, P, and K that will be applied to the field. It also allows the user to enter a trial application rate, to see the effect on the nutrient balance.Completed calculations can be emailed directly to the user for entry into the farm's main manure nutrient management plan.

Sponsored by Illinois Pork Producers Association and the Illinois Soybean Checkoff.
Illinois Manure Calculator 1.0.3 Update
New calculations available with new updated industry standards.
More