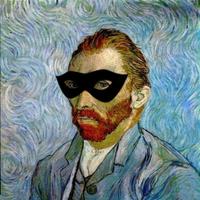 Imposter Drawster
Free Get
Imposter Drawster Description
Imposter Drawster is a collaborative coloring game with a dollop of deception. Create unique works of art with your friends.

• Only one mobile device required for 3-12 players!
• Draw a picture together! paint a portion and pass it on!
• Everybody knows what to draw, except for the randomly assigned Imposter!

Will the Imposter blend in?
or will everyone else find the fake?
Either way, you and your friends will produce a one-of-a-kind masterpiece together!

Snooty attitudes not included.
Imposter Drawster 1.0.4 Update
The State of the Art:
• iPhone X players can enjoy the extra long canvas
• Drawster Collective is full of new avatars to choose from
• Improved UI and screen designs make the game easier to navigate
• Experimental 2-Player Mode opens the doors for even more people to play!
• Fixed bug that prevented categories from displaying properly
More