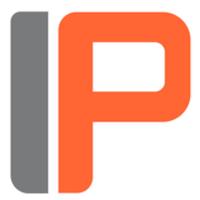 InduraPower Batteries
Free Get
Screenshots for iPhone
More Screenshots for iPad
InduraPower Batteries Description
InduraPower is a leading manufacturer of the most advanced intelligent Lithium ion batteries for autos, motorcycles and boats. Our batteries offer unmatched levels of starting power, durability and reliability to consumers in the mobility markets, in addition to a much smaller size and weight versus the competition. Smart Technology utilized in our batteries "Puts the power of your battery in the palm of your hand" through our interactive mobile app.
This Mobile App allows you to control the battery via Bluetooth technology. Now, you can use your phone to turn the battery on and off, start the heater in cold conditions and monitor the charge level.

InduraPower mobile app features include:

Device connection status
Battery terminal voltage
Battery state charge
Power status indicator
Battery discharge
Battery temperature
Emergency start power
Power on/off modes
Heater on/off modes
Ability to *estimate* your iOS device current charging rate
Ability to reflect the charging state of your iOS device (charging, unplugged, charged).
Ability to reflect the state of charge of your iOS device.
Free with battery
MSRP Free

The company has several patents in battery management systems, high impact casings and printed circuit boards. The product's advanced features include remote control by a proprietary mobile phone app, power reserves to guarantee a final engine crank, heaters to provide starting power in cold weather, circuitry to turn the battery off when not in use and a gyroscope to disconnect power in case of an accident. InduraPower Intelligent Batteries are light, environmentally friendly and require no maintenance.

InduraPower battery features include:

Fire resistant case
Automotive grade plastic
Chemical resistant case
Corrosion-free design
Short circuit protection
Sealed waterproof case
Battery management system
Redundant power sources
Lithium ion technology
Extreme starting power
Solid busbar construction
Compact size and weight
Battery on/off controls
Battery storage mode
Battery charge monitoring
Cold weather starting
Reserve power capability
Built in cell heater
Reduced power modes
Mobile app controls

Indurapower, located in Tucson, Arizona, has extensive experience in lithium ion battery development and remote communication with the battery. We develop creative, cost-effective, and results-oriented solutions to planning and design challenges in the design and production phases. We offer our clients the right combination of leading-edge technical skills and extensive knowledge of the technologies in which we work to deliver comprehensive solutions.
InduraPower Batteries 1.2.4 Update
Added callouts and tool tips for creating batteries
Added options for creating a virtual batteries that simulate the performance of an InduraPower battery
Added options for monitoring the state of charge of the internal iOS battery and estimating the charge current.
More