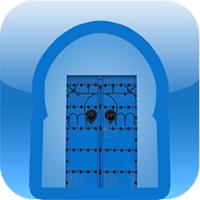 Injil Tunisien
Free Get
Injil Tunisien Description
Read, Listen, or Watch scripture content in the Tunisian Arabic language. Download and re-watch free videos of the prophets as well as reading the Holy Scriptures whenever you want.

lire, écouter ou regarder le contenu Ecritures dans la langue arabe tunisien. Téléchargez et re-regarder des vidéos gratuites des prophètes ainsi que la lecture des Saintes Ecritures quand vous le voulez.

وصف البرنامج: أقرى، إسمع ولاّ تفرّج في الكتاب المقدّس باللّهة التّونسيّة. تليشرجي ولاّ عاود تفرّج في فيديوات قصص الأنبياء و زادا تنجّم تقرى الكتاب المقدّس وقت ماتحب.
Injil Tunisien 1.1.1 Update
Bug fixes for iOS 7+
More